Quest for the Perfect Gown
Thank goodness Enrique already has a signal in India! I could hardly wait to talk to him and tell him the latest updates I have got so far. Kaye, a fellow w@wie, suggested that I check out the National Shrine of the Sacred Heart as an alternative venue for our wedding rites, and I think they have a more flexible arrangement than Sanctuario de San Antonio. It's too bad, because our primary venue is SSA, but due to their schedule, I'm afraid we have to look for a new one.
But in the meantime, while waiting for dear Enrique's call, I am browsing through potential designs for my gown, and of course,
Vera Wang
designs are the top choices for me. Here are the two that I have chosen so far.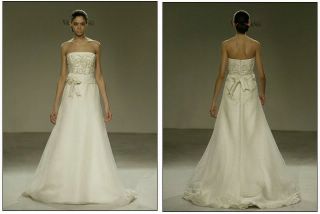 Vera Wang design 1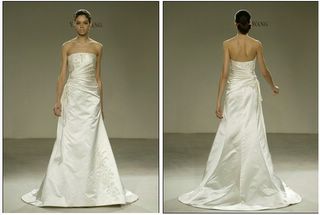 Vera Wang design 2
I also checked out
InStyle Weddings
a couple of months ago, while I was on the "dreaming" stage, and found this simple design nice too…
From Instyle Weddings